Post Graduate Diploma in Social Public Health (PGDSPH)
When considering all the influential factors that are involved in public health studies, social interaction is a huge determinant of how people respond to their health and their likelihood to take part in programs that offer support. This area of public health is an intriguing aspect that many students find effective in higher education. Post Graduate Program in Social Public Health is a great way for you to blend your interests in social work, and public health with your desire to help individuals within your community.
The Post Graduate Program in Social Public Health (PGP-SPH) is UPANU Institute of Global Health's (UIGH) flagship initiative program designed by leading academicians and practitioners from both the development and Public Health sectors. The twelve months program blends ideas of development with concepts of management combines in-class sessions with a two-week field component on 'Realizing India', and promotes collaborative group work.
Duration of the Course
12 
Months
Levels of Efforts
6-8 
Hours per Week
Eligibility
Graduation from
Any stream
The Post-Graduate Diploma in Social Public health is the One-Year Program for the Development and Public Health sector globally that blends ideas of development with public health theories, combining in-class sessions with collaborative group work and a field component. The program aims to develop a cadre of Social Public Health Sector Professionals who can design interventions and build, lead, and manage organizations for scale sustainable social and health impact. The subject matter you could expect to see throughout this post-graduate program includes topics relevant to society and individual health. Some programs offer courses that teach students more about the differences in cultures and age groups, while others have courses that provide a broader outlook on society and health. Throughout your experience, you can expect to take part in research projects that are focused on general society and health, as well as provide insight into change planning for current public health programs.
The pedagogy in each module is selected judiciously, with an emphasis on involving the scholars in learning and helping them to relate concepts and theories to real-world situations in the Social, and Public Health sectors. The program is conducted with intensive teaching and learning methods which include coursework, the project in the first Term, and practicum experience in the second Term.
The teaching-learning process consists of interactive sessions, case studies, workshops, seminars, group work, readings, and individual assignments to build the scholars' knowledge and application capacities. An integral part of the pedagogy is a signature component of the PGP-SPH: competency-based Learning (CBL). CBL creates opportunities for every individual to apply what they have learned in the classroom in specially designed group work. Collaborative inquiry and co-creation, an integral part of the CBCL process, is supported by learning mentors called Bricoleurs.
Project Work: The PGPSPH program offers scholars unique opportunities to attend the academically rigorous eLearning programs offered at UPANU Institute of Global Health (UIGH), Jharkhand, & Maharashtra. The modules are taught by distinguished faculty members from UPANU Institute of Global Health and GCFORCB Organisation; who have contributed to meeting the challenges of development, and healthcare management nationally and internationally.
Social Healthcare Projects: The Social Healthcare project is a requirement of the PGPSPH program and an opportunity for scholars to work on social public health practice projects that are of particular interest to them. The goal is for scholars to synthesize, integrate and apply the skills and competencies they have acquired during the program.
Practicum: Special emphasis is placed on practical training, whereby the scholars are required to conduct a significant practicum experience in population-based social healthcare before certification. A practicum experience involves a mentored hands-on experience working and interacting with development professionals.
Key Highlights of the PGPSPH:  The certificate is awarded by the UPANU Institute of Global Health (UIGH), and GCFORCB Organisation. The UPANU Institute of Global Health PGPSPH curriculum is delivered jointly by distinguished faculties of GCFORCB and UIGH. The Post-Graduate Program in Social Public Health is the SIX Months Program in Development Healthcare globally that blends ideas of development with management theories, combining in-class sessions with collaborative group work and a field component. 
Practitioners' lens: developed and facilitated by public Health and social work industry practitioners & experts
Multi-sectoral perspective: uses case studies & real-time examples from different projects
Real-time examples: application-based interactive learning through classroom activities
Context-specific: builds critical perspective for the global public health
Mixed method approach: uses hands-on tools and approaches from quantitative and qualitative perspectives
Hybrid model, blended curriculum: tailored for early career professionals with evening/weekend classes
Foundation of Social Science & Public Health                                          
Credits-04
Health Care Delivery System of India
Credits-03
Community Health: Process & Practice                                           
Credits-05
Social & Health Policies & Legislations                                                         
Credits-05
Epidemiology of Communicable Diseases & Non-Communicable Diseases                                         
Credits-05
Development Management Communications                                                      
Credits-02
Management Research Methods                                        
Credits-03
Financial Management of the Development Sector                                               
Credits-03
Field Work cum Internship                                      
Credits-02
Total Credit Score                                            
Credits-32
For Indian Students
INR 1,50,000 for on Campus (Fees include Tuition Fees, Field Visits, and Study Materials)
(Examination fees will depend upon the university's notification.)
During Course: 1,00,000/-
After Completion of Course: 50,000/- (within FIVE Months)*
Instalments:
1st Instalment-30% (25,000) at the time of admission
2nd Instalment-30% (25,000)
3rd Instalment-20% (25,000)
4th Instalment-20% (25,000)
After Completion of Course 50,000/- (10,000/- Per Month)
The admissions process at UIGH is a simple one: If you meet the eligibility criteria, please apply by filling out the form by June 15 (Summer) and/or December 15 (Winter) Batch.
GCFORCB Organisation Staff and UIGH faculty with faculty appointments at different Organisation will teach all courses. Students will attend courses taught by UIGH faculty in person in Ranchi at the UIGH campus. All courses will be taught to the high standards for which UIGH is known worldwide. UIGH faculty will work with GCFORCB Organisation to tailor the content of UIGH core courses to the reality of India, with Global case studies and examples.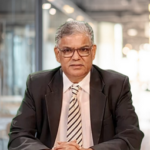 Prof. Dr. Rajendra V. Awate
Academic Director & Dean, 
Upanu Institute of Global Health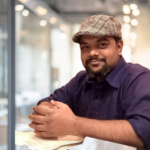 Ms. Veeresh M. Biradar
Co-Director, 
GCFORCB Organisation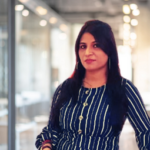 Dr. Angika Singh
Founder Director
GCFORCB Organisation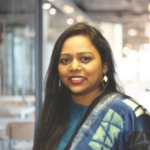 Ms. Pallavi Rane
Chief Executive Officer, 
Women's India Trust · Full-time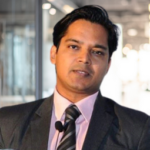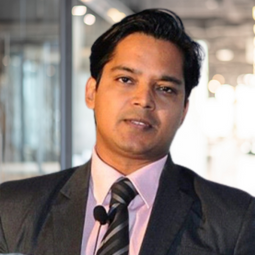 Dr. Vinod Singh
Founder & Consultant & COO, 
Hospitech Healthcare & MEDAPP
Dr. Abhiram Kasbe
Additional Professor, 
Topiwala Medical College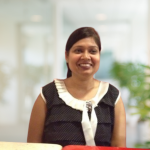 Dr. Sonika Raj Goel
Adjunct & Visiting Faculty, 
IIHMR, University of Limerick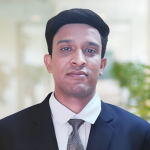 Mr. Harpreet Singh
Program Officer, 
Academics, UIGH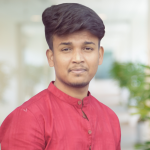 Mr. Rahul Kumar Paswan
Program Officer, 
GCFORCB Organisation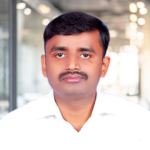 Mr. Pradeep Murthi
Senior Program Manager,
SELCO Foundation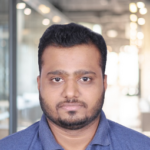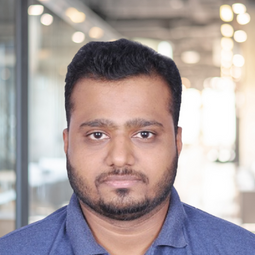 Mr. Ullas Ulhannan
Associate Epidemiologist, 
Decision Resources Group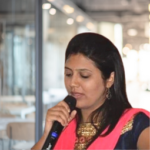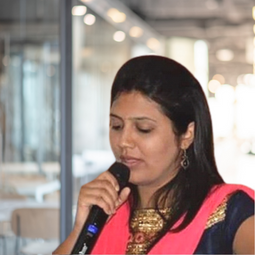 Dr. Vijayashree Mathad
Project Management Consultant, 
Narayana Health CSR